Latest News
New office
Address for communications
Care Biosystems (I) Pvt. Ltd.
Swaraj Daffodils, Ground Floor
No : 8/8A, Plot No: 96, Sector 8A
Airoli , Navi Mumbai 400 708,
Maharastra State, India
Tel No : +91-8655069661/ 60
Email : info@carebio.com prabhu@carebio.com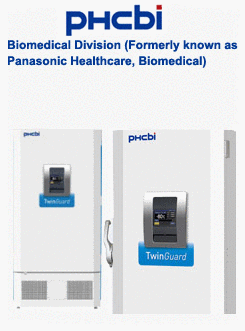 Care Biosystems India Pvt Ltd , Mumbai India
is an established and leading provider of Scientific Quality Instruments and Technical Services for CRO's( Clinical Research Organisations), Pharmaceutical, Biotechnology, Education, Food Industry , Pathology & Blood Banks, Eye Bank & Tissue Banks, IVF and Stem Cell Research & Regenerative Medicine Labs, Health Care ( Hospitals & Medical Research Centres) , Life Science , Molecular Biology and Genetic Engineering Research markets.
Headquartered in Mumbai since 1993 , Care Bio has its branch offices located in business cities of India like New Delhi , Bangalore, Hyderabad , Pune and Panaji ( Goa) including Navi Mumbai.
Delivering Technology to the Scientific Community:-
******************************************************************
Our Team of Engineers share a passion of Science. For a peace of mind , Care Bios dedicated team provides excellent service and support for all products that we offer from our World leading suppliers.
THREE core values reflect Care Bio Vision and philosophy in Business.:-
TOTAL care about our valued customers
TOTAL care about our quality supply & after sales support
TOTAL care about our own people.
QUALITY INSTRUMENTS SUPPLY & LIFETIME CARE:
The innovative scientific equipments that we supply includes:-
Preservation : Ultra Low Temp Freezers, Biomedical Freezers, Pharmaceuitical Refrigerators & Blood Bank Refrigerators
Incubation : Co2 incubators, Heated incubators, Cooled Incubators, Climatic Test /Plant Growth Chambers
Sterilisation : Laboratory Autoclaves
Lab.Equipments : Freeze Dryers( Lyopholisers) , Centrivap Systems(Speed Vacs), Biosafety Cabinets, Glassware washers, Clean Benches, Fume Hoods & Enclosures, Ductless Fume Hoods, Laboratory Water Purification Systems, Cold Rooms, . Ln2 Containers, Ice Makers, Temp Chart Recorders, Data Loggers with 21CFR compliance software , Transportation Boxes, Cold Boxes, Blood Platelet Incubators Shakers, Blood Bag Tube Sealers, Blood Bag Mixers, Laboratory Centrifuges, Shaking Incubators, Portable Compressorless Freezers, PCR( Thermal Cyclers) , Fermentors & Photo Bioreactors , Gel Documentation & Analysis systems with software , Circulating Water Baths and Chillers, Bullet Blenders & Homoginisers , Rockers & Shakers, Photo Stability Chambers, Peltier Cooled Incubators, Hot Plates& Magnetic Stirrers